Community Engagement and Accountability
Community engagement and accountability (CEA) is a way of working that recognizes and values community members as equal partners. It makes sure their opinions are heard and used to design and guide our work.
Community engagement and accountability (CEA) is essential to help us build the acceptance and trust we need to deliver our lifesaving work.
One of the most effective ways of building this trust is to make sure that people always have the ability to engage with us, and to guarantee that we will act based on their feedback and needs.
For far too long, vulnerable or affected communities have been viewed as recipients of humanitarian aid and development programmes rather than active participants in their own future and recovery.
But evidence, experience and common sense show us that when communities play an active role in designing and managing our programmes and operations, the outcomes are more effective and more sustainable.
Our commitment to CEA
The IFRC is committed to community engagement and accountability throughout all of our work. This means:
Taking the time to understand a community's context and listen to people's needs, thoughts and feelings
Integrating meaningful community participation in our projects—handing over control of our programmes and operations to communities as much as possible
Open and honest communication about who we are and what we are doing—ensuring people feel confident and comfortable interacting with our members and services
Setting up trusted feedback mechanisms so we can continually improve our work based on what communities actually want, not what we think they want
In 2019, the International Red Cross and Red Crescent Movement adopted a set of Movement-wide commitments for community engagement and accountability. Discover them here.
Watch: What is Community Engagement and Accountability?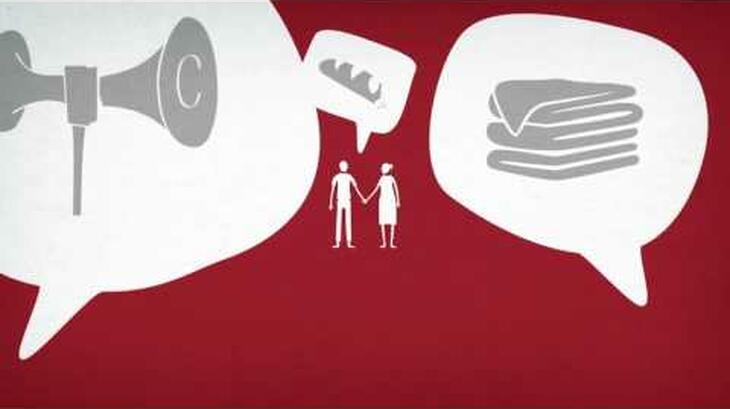 CEA Guide
Guide to Community Engagement and Accountability
This guide provides staff and volunteers across the International Red Cross and Red Crescent Movement with a common approach to build Community Engagement and Accountability (CEA) systematically into our ways of working. It provides an overview of CEA approaches and activities that can be applied to any type of programme or operation at any point in the programme cycle. 
CEA during COVID-19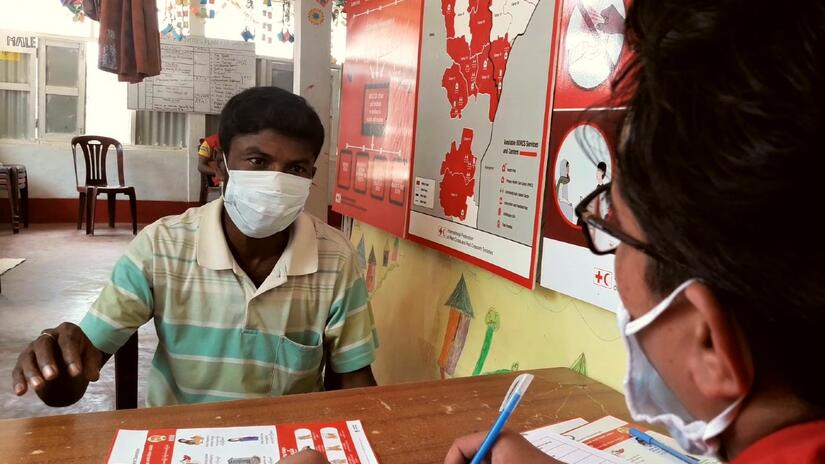 Photo: IFRC/Ibrahim Mollik
Around the world, information gaps about COVID-19 have led to misconceptions, rumours, mistrust and uncertainty within communities. 
As a result, a worrying number of people are hesitant about getting life-saving vaccines. And many others are ignoring basic public health advice—ultimately helping the virus to spread.
Our millions of local, trusted Red Cross and Red Crescent volunteers are working hard within their communities to address people's fears, worries and information needs around COVID-19. 
Discover our wide range of resources, tools and guidance to help National Societies and our partners in these vital efforts.
COVID-19 Global Risk Communication and Community Engagement Strategy
Global Risk Communication and Community Engagement Strategy
COVID-19 is more than a health crisis; it is also an information and socio-economic crisis. The pandemic and the associated response are prompting the deepest global recession in nearly a century and pushing an estimated 70-100 million more people into extreme poverty.
CEA in Africa
Closing the gap: A strategy to strengthen community engagement an...
Trust is needed to ask personal questions to people when they are at their most vulnerable. Trust to let strangers treat your desperately ill loved ones. Trust that the life-saving information we share is real and should be acted on. Trust to welcome us into their communities.
When people don't trust us, our ability to help them—our whole reason for existing—becomes harder and in some cases impossible. And, for people affected by crises, the result can be deadly if it means they forgo lifesaving services.
Watch: CEA in action