Introduction to Green Response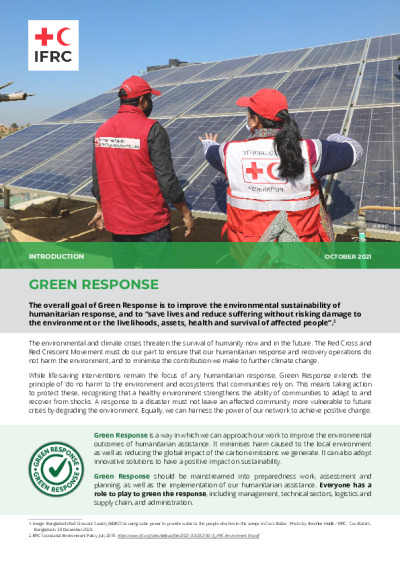 Green response is a way in which we can approach our work to improve the environmental outcomes of humanitarian assistance. It minimizes harm caused to the local environment as well as reducing the global impact of the carbon emissions we generate. It can also adopt innovative solutions to have a positive impact on sustainability.
Read more in this helpful introduction.