Safe and Dignified Burial: An Implementation Guide for Field Managers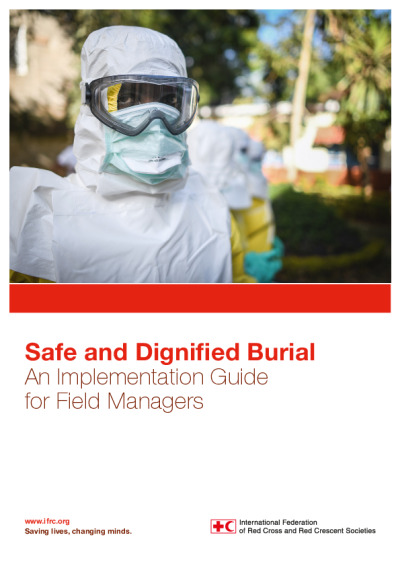 Safe and dignified burials (SDB) for people who die during disease outbreaks help prevent further transmission of deadly viruses and ensure that the personal wishes of bereaved families and communities are considered and included.
This IFRC guide provides practical and easy-to-follow guidance on how to establish and run SDB programmes, with a particular focus on Ebola and Marburg. It is also a useful resource for emergency preparedness in countries at risk from these deadly diseases.