Non-communicable diseases
The IFRC, with the support of partners, works at the community, national and global levels to reduce people's risk of contracting non-communicable diseases. Our approach promotes healthy choices and behaviours at all stages of a person's life.
Our work at a glance
The IFRC and our National Societies work to improve prevention, control, screening, detection, treatment and management of non-communicable diseases (NCDs).
Non-communicable diseases are diseases that are not spread through infection or through other people, but are typically caused by unhealthy behaviours. They are the leading cause of death worldwide and present a huge threat to health and development, particularly in low- and middle-income countries.
Four types of non-communicable diseases account for over two thirds of deaths globally:
Cardiovascular diseases
Cancers
Diabetes
Chronic respiratory diseases
Yet these diseases are largely preventable. 80% of heart diseases, strokes, type 2 diabetes and over one third of cancers can be prevented by: cutting out tobacco, eating a healthy diet, being physically active and stopping harmful use of alcohol.
Our millions of community volunteers worldwide help people to adopt these healthy behaviours and reduce their risk of contracting non-communicable diseases. Combined with improved disease management and access to quality and affordable health services, this helps people to live longer and healthier lives.
Learn more
Our work at the global level
Our Global Framework on NCDs guides the work of our member National Societies. It focuses on five overlapping areas: prevention, innovation and research, monitoring and evaluation, partnership and advocacy.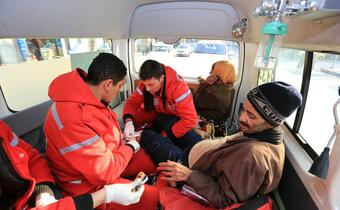 Our work at the national and community level
Red Cross and Red Crescent Societies have a long history of running successful disease prevention and health promotion programmes. They work closely with national authorities and other actors to provide high-quality NCD services.
Non-communicable diseases in humanitarian settings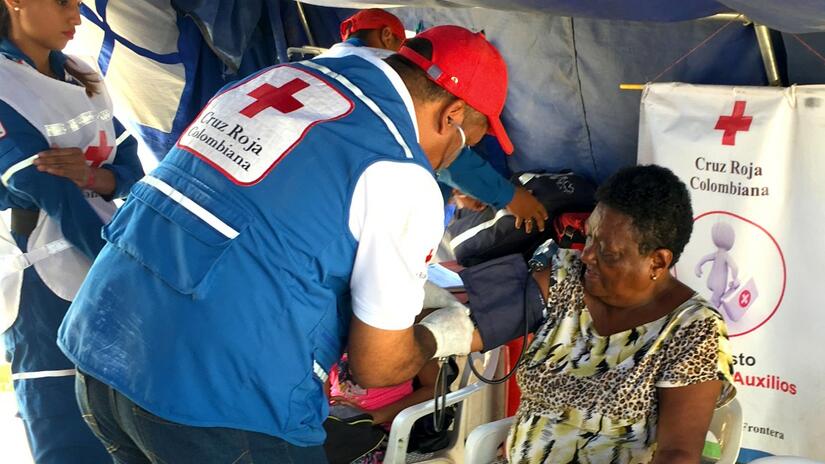 People living with NCDs are particularly vulnerable in a crisis because:
People living with NCDs require continuous care over long periods of time. Crises can disrupt this care and restrict the flow of medicines, leading to health complications which may require additional treatment and expense
Coordinating care between different healthcare workers and settings is very difficult or even impossible in crisis situations
NCDs may limit the ability of a person or their family to cope with the emergency
A longer-term, more comprehensive approach is therefore needed to address NCDs during humanitarian settings. Read more in the documents listed below.