National Society Investment Alliance
The National Society Investment Alliance (NSIA) is a pooled funding mechanism, run jointly by the IFRC and the International Committee of the Red Cross (ICRC). It provides flexible, multi-year funding to support the long-term development of Red Cross and Red Crescent Societies.
About the NSIA
The NSIA is a simple, cost-effective and accountable way of funding Red Cross and Red Crescent Society development. It helps them reach their full potential and fulfil their role as effective, principled and sustainable local humanitarian actors.
The NSIA is jointly managed by the International Federation of Red Cross and Red Crescent Societies (IFRC) and the International Committee of the Red Cross (ICRC). It is an important part of turning our commitment to localization into action.
There are two types of funding available, aimed particularly at National Societies working in situations of increased humanitarian need or risk:
The NSIA Accelerator: up to CHF 1 million for long-term organizational development and sustainability. Delivered as part of a three-to-five-year plan and reviewed annually.
Bridge awards: up to CHF 50,000 for one year. Aimed at preparing National Societies for the NSIA Accelerator or other investment.
2023 applications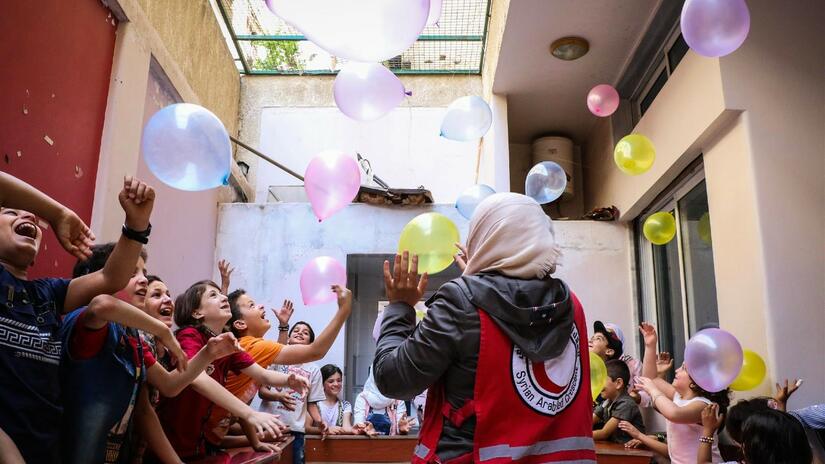 Photo: Syrian Arab Red Crescent
The 2023 round of applications for the NSIA has now closed. Thank you to all National Societies who applied this year.
We will announce the National Societies selected for NSIA funding by mid-October on this page.
For any questions related to this application round, please contact [email protected].
More information
How does the NSIA work?
The Investment Alliance is managed by a Fund Manager who works closely with staff from the IFRC, ICRC and National Societies.
Information for donors
Investing in National Society development is investing in effective local humanitarian action.
Information for National Societies
Guidelines for National Societies on why, how and when to apply for NSIA funding.
Watch: How NSIA funding has helped the Lebanese Red Cross