Incarceration can be a bleak and isolating experience. But a new project by the Mexican Red Cross is providing detainees a unique opportunity to make a positive impact and find new meaning even within the prison walls.
"There aren't many groups you can join here to help others" says Julian Gonzalez Moreno, one of the project's participants who has spent 18 years in prison. "So, this is one of the few where you can really help someone."
Sometimes that even means saving someone's life. Participants in the programme recently recounted an incident where they successfully resuscitated a person who was suffering a heart attack – just eight days after receiving an updated CPR course.
The training is part of the Community Health and First Aid project that is being implemented various penitentiary centres across Mexico City by the Mexican Red Cross. By providing training and workshops on first aid, civil protection, and psychosocial support, the project equips prisoners with life-saving skills and empowers them to become first responders inside detention centres.
The programme challenges preconceived notions and helps reshape public perceptions towards prisoners. "The programme has also been beneficial in addressing the social stigma they might face," says Jesus Enrique, a Mexican Red Cross volunteer and participant in the SPAC project who lives in Mexico City. "For us, it is important to share relevant information, and for the rest of the community inside the prison to see that they are trusted when it comes to providing first aid or helping others."
Equipping inmates with life-saving skills
Raquel Jaimes, with 14 years of incarceration, expresses her gratitude for the training she has received. "Today, I know how to place a bandage on a wound, and I can do CPR. The Mexican Red Cross has taught me how to provide first aid", she says. "I can now teach this to my children and to my grandchildren."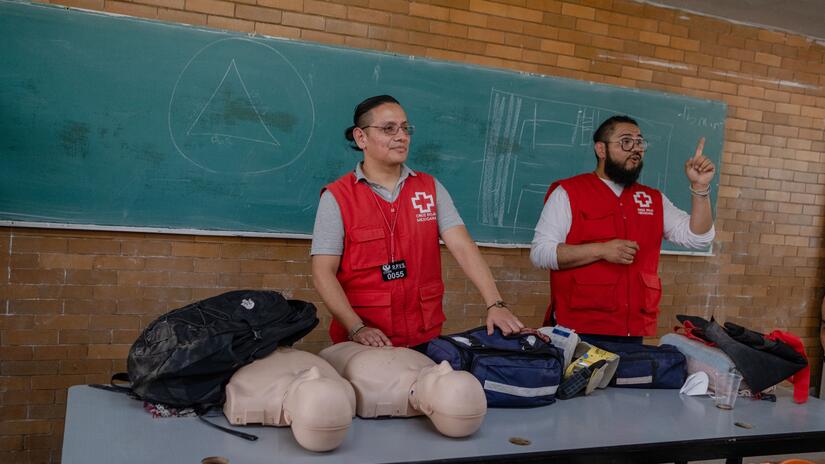 Photo: Mexican Red Cross/Fred Danavandri Ramos Rubio
The project not only imparts practical skills but also fosters a sense of confidence and self-reliance, project leaders say. Detainees learn to handle emergency situations such as heart attacks, injuries and accidents, ensuring that they are well-prepared to respond swiftly and effectively. For women's prisons, the SPAC programme provides specific first-aid courses for new-born babies, given that mothers in prisons are allowed to live with their children when they are up to 3 years and 8 months old.
Saving lives and fostering change
The SPAC training extends beyond individual skill-building. It cultivates a collective sense of responsibility and compassion among inmates, inspiring a shift in mindset, according to inmate Julian Gonzalez Moreno. "When people realize that you care about them, without any self-interest, they start doing the same with others, and you create a domino effect," he says.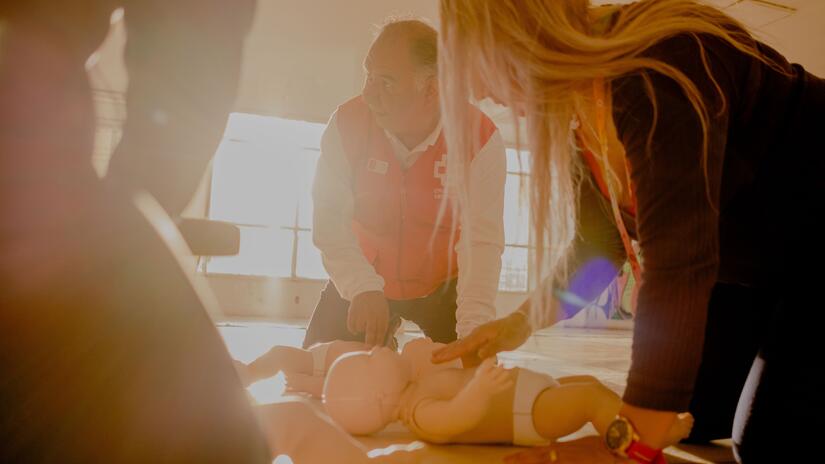 Photo: Mexican Red Cross/Fred Danavandri Ramos Rubio
--
This story was produced and originally published by the Red Cross Red Crescent Magazine. To learn about the Magazine, and to read more stories like this, click here.