COVID-19 emergency appeal: Global and regional investment cases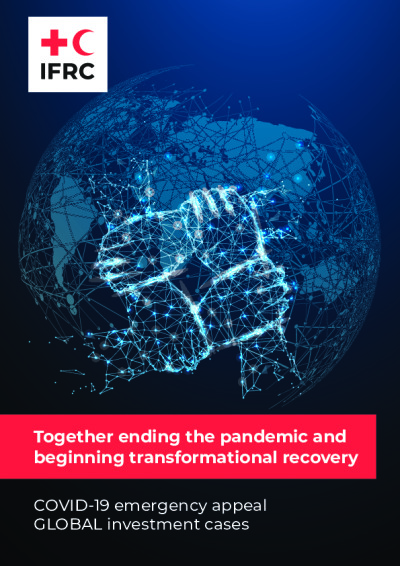 The COVID-19 pandemic has caused unparalleled suffering. The virus has claimed the lives of millions of people around the world, brought health systems to their knees and damaged the fabric of our society.

The IFRC's COVID-19 Emergency Appeal aims to support people affected by the pandemic through three operational priorities:
Sustaining health and water, sanitation and hygiene (WASH)
Addressing the socio-economic impacts
Strengthening Red Cross and Red Crescent Societies, who continue to reach millions with life-saving assistance
This case for investment sets out the global results of our Emergency Appeal in the first 20 months. And it sets out how we will continue to work to end the pandemic and help people recover from its wide-ranging impacts.
Individual investment cases for each of the five IFRC geographic regions are also available to download below.