Data Protection Statement related to procurements, partnerships and grants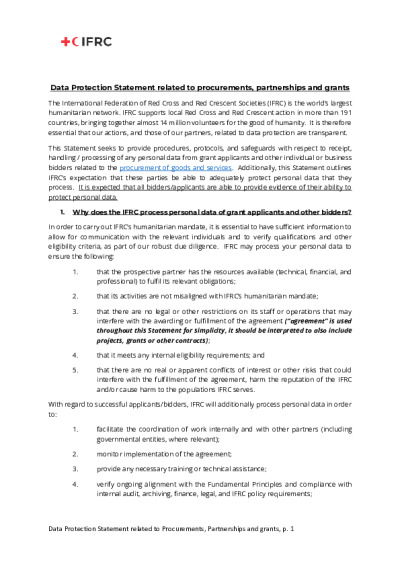 This statement seeks to provide procedures, protocols, and safeguards with respect to receipt, handling / processing of any personal data from grant applicants and other individual or business bidders related to the procurement of goods and services.
It also outlines the IFRC's expectation that these parties be able to adequately protect personal data that they process. It is expected that all bidders/applicants are able to provide evidence of their ability to protect personal data.