Drowning just below the surface: The socioeconomic consequences of the COVID-19 pandemic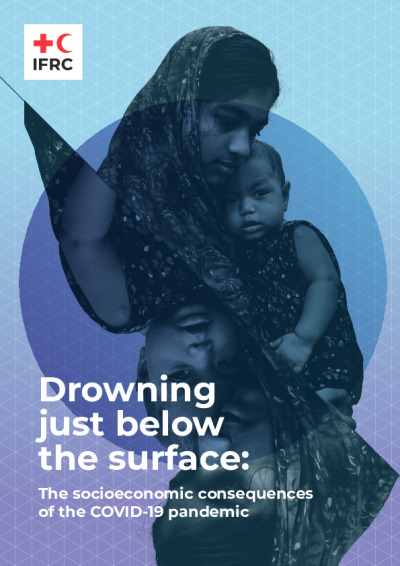 The COVID-19 pandemic has had major economic, as well as health, impacts on every nation in the world. It has amplified existing inequalities, created new ones, and destabilized communities—reversing development gains made in recent decades.
The enormous socioeconomic impacts of COVID-19 are wide-ranging and have not affected everyone equally. Throughout this pandemic, those facing the greatest vulnerabilities have been the people and groups most neglected by society—those who were already drowning just below the surface.
This report, featuring brand new research from Red Cross and Red Crescent Societies around the world, sheds light on who has been most impacted by the pandemic and how. It also examines how Red Cross and Red Crescent Societies have adapted their responses to support newly and increasingly vulnerable communities—many of whom have also been affected by large-scale disasters and other complex humanitarian crises.