Healthy ageing
Older people remain one of the most vulnerable and excluded groups in countries around the world. Red Cross and Red Crescent Societies run many programmes and services for older people that promote healthy ageing and protect their dignity.
About healthy ageing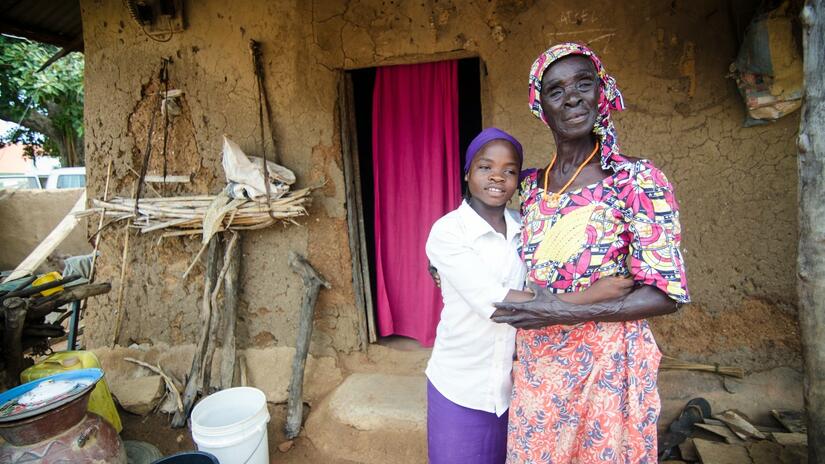 Photo: IFRC/Corrie Butler
Ageing is a natural, lifelong and enriching process that should be celebrated. Whatever stage of life a person is in, young or old, they deserve access to quality healthcare. Yet too often older people are underserved, cast aside or viewed as a burden on a society's resources.
According to the World Health Organization (WHO), the number of people aged 60 years or above will have tripled from 600 million in 2000 to two billion by 2050. The vast majority of these people will live in low- or middle-income countries.
The IFRC believes an ageing population provides countless opportunities. And that when older people are supported to age in a healthy way, they can continue to be vital assets to their families, friends and communities.
What we do
Around the world, we support our National Societies to run many programmes and services responding to the specific health needs and risks among older populations. Delivered at the community level, they help older people make the best choices to live longer, healthier and more active lives.
Benefits of our healthy ageing programmes include:
Improved quality of life
Increased or maintained independence, positive health behaviours and mobility
Reduced disability (fewer falls, later onset or fewer years of disability)
Increased social inclusion and improved mental health
Contributing one's experience to the community
Crucially, our programmes also focus on empowerment and promoting human dignity, with an emphasis on tackling discrimination, stigma, and ageism.
For more information about the IFRC's work on healthy ageing, contact [email protected]
In pictures: our healthy ageing work