Starting your life over somewhere new is never an easy feat. It takes immense mental strength to rebuild years of hard work and community from scratch.
For Houda Al-Fadil, starting over wasn't by choice. She was forced to flee a war-torn Syria, leaving her home behind so she could protect her family and offer them a chance of a better life—a life away from bombing, hunger, and fear.
Back in October 2020, we interviewed Houda for our Red Cross Red Crescent magazine and learned how she and her family had started their new life in Kahramanmaraş, Türkiye.
There, Houda had found her calling in the kitchen. Cooking had always been a passion for her, but it also became a way to make ends meet and support her husband and four children.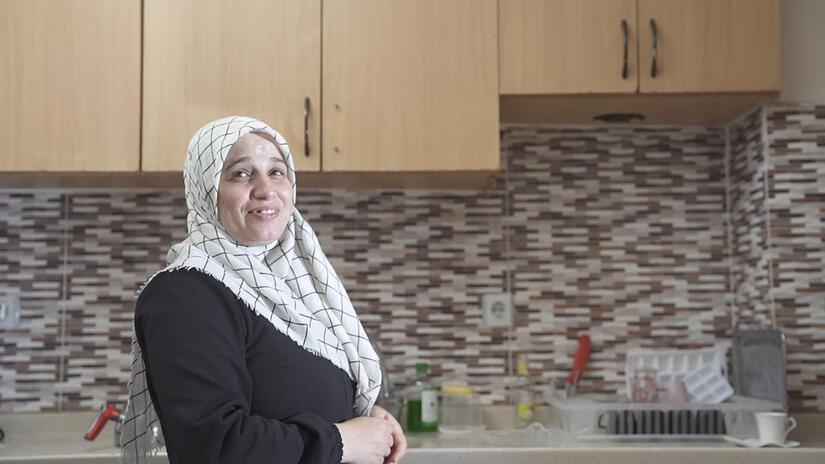 Photo: IFRC/Turkish Red Crescent
Catching up with Houda in April 2023, she told us how she signed up for cooking courses at Turkish Red Crescent community centres to pursue her food business.
"Thanks to these courses, I learned how to buy and sell. I learned about Turkish traditions and the Turkish community, and I felt included. They brought together people from Türkiye and Syria, and I was able to learn from both. They also organized a cooking festival where I was able to sell food that I had prepared at home."
The courses inspired her to create new recipes that combined Syrian and Turkish ingredients. Selling her dishes from home, she quickly built up a loyal following of customers who loved her unique culinary concoctions.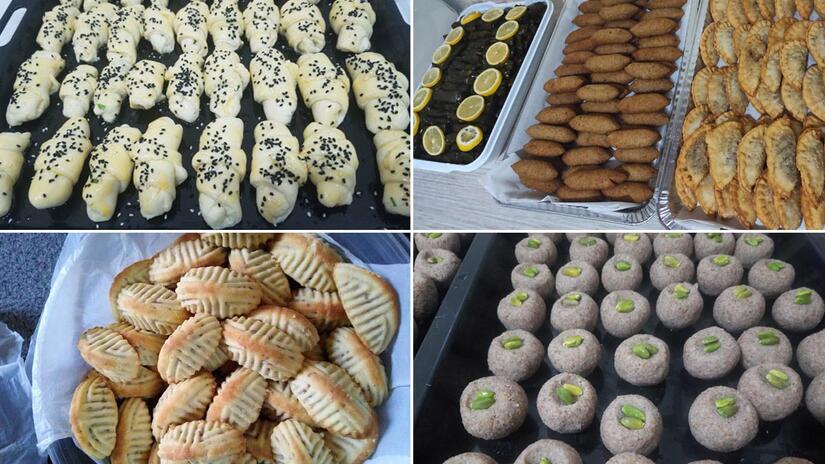 Her business was going well and she began dreaming up her own little restaurant, a safe space in which people from Syria, Türkiye and other places could connect with one another over food.
But on the morning of February 6, 2023, it all came to a halt. A 7.7 magnitude earthquake hit southeast Türkiye and northern Syria, killing more than 50,000 people and destroying homes and livelihoods. 
Fortunately, Houda and her family were physically unscathed, but it was a terrifying experience for them.
"The shaking and the sounds that went on for a minute and a half were extremely distressing. One of my kids couldn't sleep nor eat for a whole week after that. I sent her to stay with our relatives for a while so she could recover, and she came back when she started to feel better," Houda says.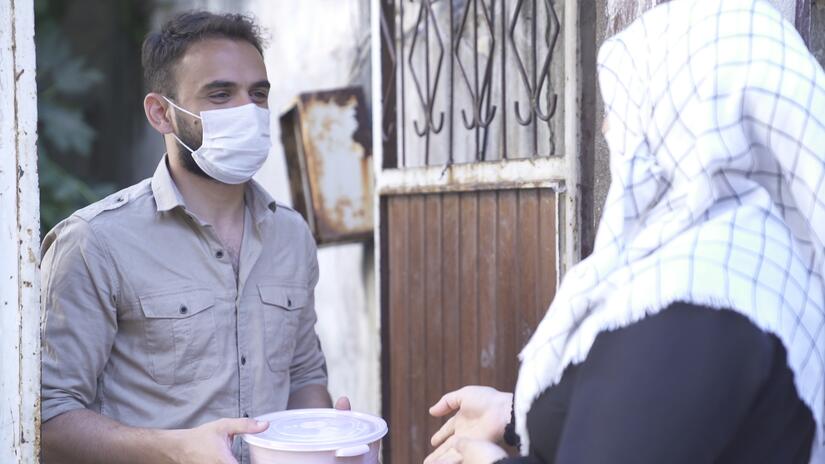 Photo: IFRC/Turkish Red Crescent
As well as the physical damage caused by the earthquake, with cracks appearing on the walls of her home, the real damage was to Houda's up-and-coming cooking business.
"I had almost 100 customers, everyone was buying the dishes I was preparing. But most of my customers fled Kahramanmaraş after the earthquake. Some people moved to Istanbul, Bursa and Mersin. Others sadly passed away. I only have two customers left now."
The earthquake might have shaken Houda, but it had little effect on her perseverance and her will to keep moving forward. So, what's the secret ingredient to her resilience?
Photo: IFRC/Turkish Red Crescent
"My family keeps me going. I want my daughter to continue her university studies during these difficult times, and I want to help her achieve her dreams. By pursuing my own dream, I can support my children and other people to pursue their own. This is what makes me happy; helping others and providing all the support they need to achieve their goals."
Houda wants to rebuild her cooking business in Türkiye, with no plans to return to Syria.
"I wouldn't go back to Syria. The situation there is dire; the poverty is unbelievable. Some people don't have food. I heard stories of people who had to sell their clothes to be able to feed their children. There's no water, no electricity, no internet. There's just no proper life for us there."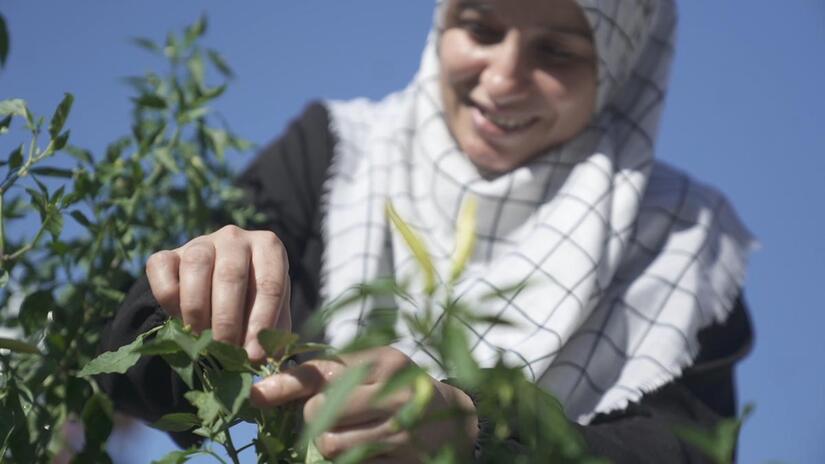 Photo: IFRC/Turkish Red Crescent
To help her on her cooking journey, Houda has also now taken up gardening with support from the Turkish Red Crescent. Unwavering support from their volunteers has been another key ingredient to her resilience.
She concluded: "I still aspire to do it. My culinary dream lives on. Everyone should hold on to their ambitions and not give up early on. Stay strong in front of the challenges that lie ahead!"
You can listen to our recent interview with Houda via Red Cross Red Crescent magazine's latest podcast.
--
To assist people affected by the 6 February earthquake, the IFRC launched two Emergency Appeals for Türkiye and Syria to support the response of our National Societies on the ground.
And since 2019, in partnership with the Turkish Red Crescent, the IFRC has been supporting more than 1.5 million refugees like Houda in Türkiye through our Emergency Social Safety Net (ESSN) Programme, funded by the European Union. Click here to find out more.