"How can a person feel when they used to have everything? I had a home, a stable job, and relatives. Now, I call myself an elderly homeless person. I no longer have a place to live. Only a crater from an aviation bomb remains where my house used to be. How can I feel?"
Ihor Manohin spent his entire life in Bakhmut, Donetsk oblast. There, he had a place to call home, his family, and his livelihood.
Ihor worked as Head of the X-Ray Department at the local Bakhmut hospital. For many years, life was normal. Life was peaceful. But since the international armed conflict escalated in Ukraine in February 2022, Ihor has had to work in a situation of increasing violence and danger.
"The X-Ray Department kept running until August 9th. Our team was working around the clock, providing medical care to around 300 people injured by the conflict every day. But after weeks without electricity, and due to the constant shelling, we had to leave the city. It simply became impossible to leave my house to get to work," he recalls.
Many of the Bakhmut hospital medical staff evacuated on August 9th, along with the hospital's equipment, to the city of Brovary in Kyiv oblast. Though heartbroken at having to leave Bakhmut, Ihor and his team remained committed to providing life-saving medical care to the wounded. In their new location, they continued to provide medical assistance to fellow displaced citizens who had lost everything.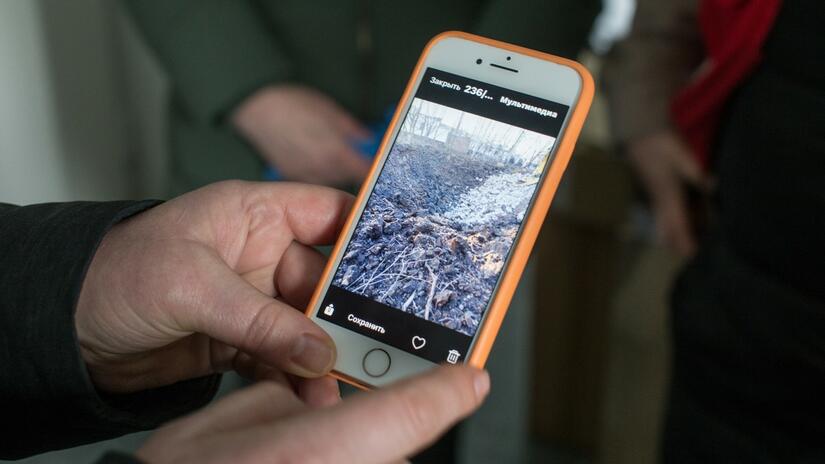 Photo: IFRC/Oleksandr Ratushniak
But the challenges continued in Brovary. Ongoing attacks on infrastructure regularly left Ihor and his team without power, hampering their vital work.
Recognising the urgent need for support, the IFRC, together with the Ukrainian Red Cross Society, donated a high-power generator to Ihor and his team in their relocated hospital. The generator provides a reliable source of electricity, heating and light, enabling them to continue their life-saving work supporting the local population and those fleeing the conflict.
The generator handed over to Ihor's team is one of 150 delivered to Ukraine by the IFRC as part of a programme to support the country's vulnerable population during the cold season. Another 30 generators are soon to be delivered.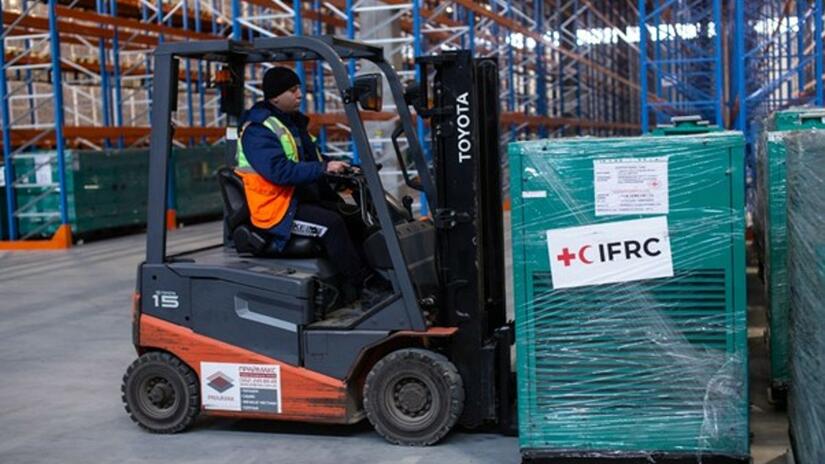 Photo: IFRC/Oleksandr Ratushniak
Speaking about the programme, Jaime Wah, IFRC Health Coordinator in Ukraine, said: "At the end of the day, it's about people. Our commitment to delivering high-power generators to Ukraine is not just about powering equipment, it's about ensuring uninterrupted access to life-saving medical care for those who need it the most. We are honoured to support Ukraine's most vulnerable communities in their time of need".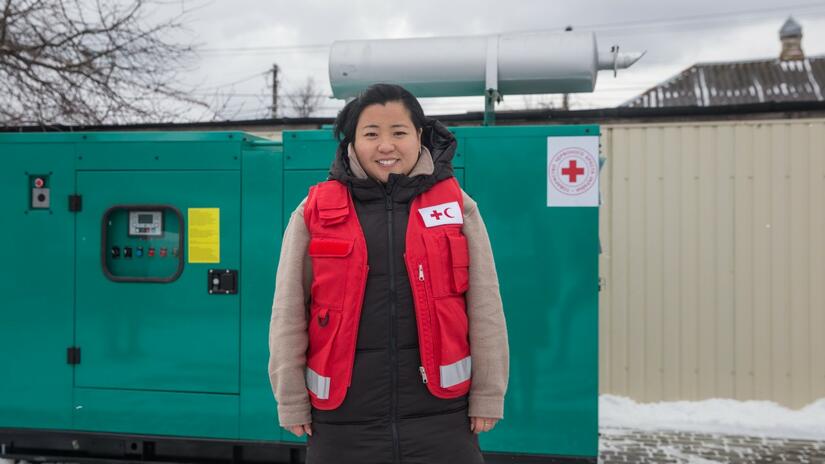 Photo: IFRC/Oleksandr Ratushniak
--
These generators are just one part of our response in Ukraine and surrounding countries.
One year on from the escalation of conflict, the devastation continues to affect every aspect of people's lives. The IFRC continues to support the Ukrainian Red Cross, and other National Societies in the region, who are standing side-by-side with communities, providing crucial and long-term humanitarian aid to meet a wide range of needs. Read more here.
Ihor's story is sadly shared by so many people in Ukraine, including many Ukrainian Red Cross volunteers. But despite everything, they have found the strength to help their communities in the most difficult of times.
We will be there for people like Ihor, as long as they need us.