"They are exposed to violence, exploitation, abuse, security risks, sexual and gender-based violence, and all kinds of dangers along their migratory routes; here we offer them hope, as well as protection, assistance, guidance and counselling".
This is how Mariama Mballo, a social worker, sums up the work carried out at the Kolda Humanitarian Service Point (HSP) run by the Senegalese Red Cross and IFRC in southern Senegal.
"The Kolda HSP is a centre for listening, psychosocial support, counselling and assistance for migrants. It offers an anonymous, confidential and free space for reception and counselling", says the 30-year-old sociologist by training, who has been working there since February 2022.
Senegal, historically considered a destination country for migrants in West Africa, has become a transit country. Due to its geographical location, migrants, especially those coming from West Africa, pass through Senegal on their journey north to Maghreb countries or Europe in search of a better life.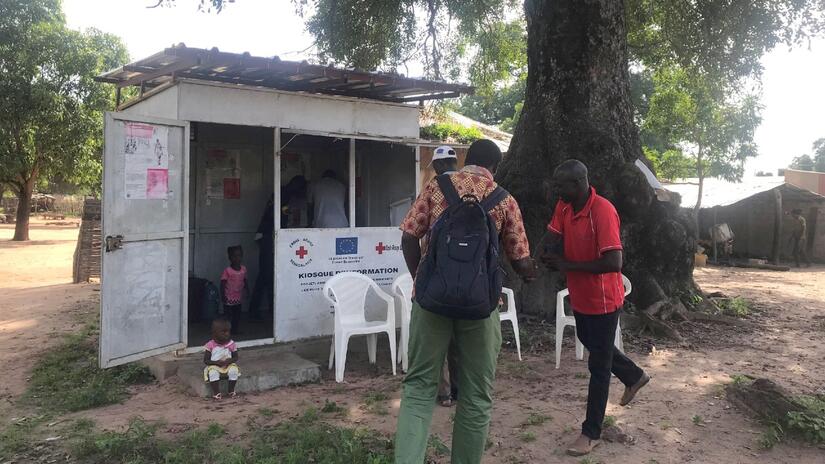 Photo: Senegalese Red Cross
The importance of psychosocial support 
Travelling along perilous migration routes can have a profound impact on both the physical and mental health of migrants.  
The aim of the psychosocial support provided in Kolda is to help people on the move regain a certain normality, mental balance and, above all, to encourage people to be active and committed to their own recovery—by finding defence and protection mechanisms that work for them.  
When migrants in transit have needs that cannot be met at the HSP, they are referred to other external partner services. 
"The key to the project is its volunteers, in fact, they are the 'front door', the ones who first receive the migrants, listen to them and then direct them to the social worker for an active and in-depth listening", stresses Mariama.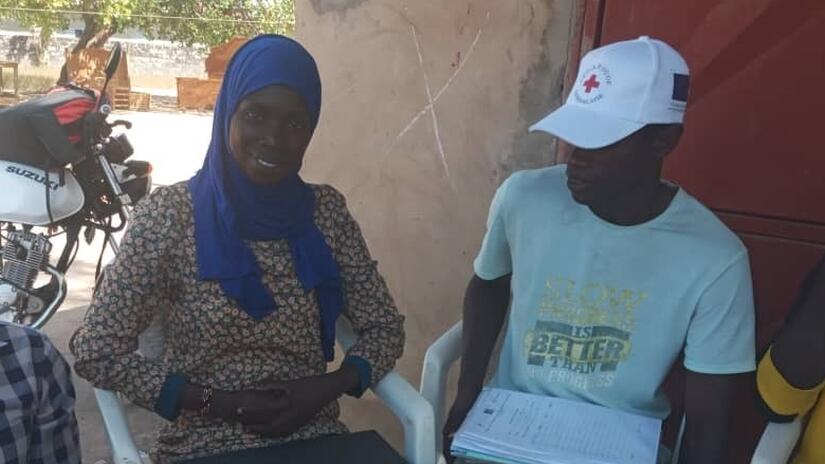 Photo: Senegalese Red Cross
Staff working in Kolda can also sometimes become overwhelmed when listening to the experiences recounted to them by migrants during counselling sessions. 
"Yes, there are stories that shock us, but we have the capacity to overcome them in order to offer migrants the guidance and support they need," says Mariama.  
Meeting people's wide-ranging needs 
People on the move can access other vital assistance, such as food and water, in Kolda. Many migrants who arrive, including women and children, have gone days without food as they undertake their long journeys through often inhospitable areas. 
Kolda's volunteers and staff also offer people useful advice and counselling on issues such as human trafficking, regaining contact with their families or the handling of important travel documents. 
And, if necessary, migrants can also receive legal assistance, always with the utmost confidentiality and protection, as well as basic help with clothing and hygiene in order to ensure their health and well-being.   
"The people who arrive at the HSP are often in a situation of advanced vulnerability, so we do everything we can to immediately meet their most pressing needs," says Mariama.  
Volunteers don't just support migrants. They also carry out intensive work with the local community to raise awareness and knowledge about respect for the rights and dignity of migrants.  
This important work is carried out with the utmost confidentiality, always in line with our fundamental principles and the IFRC's migration policy.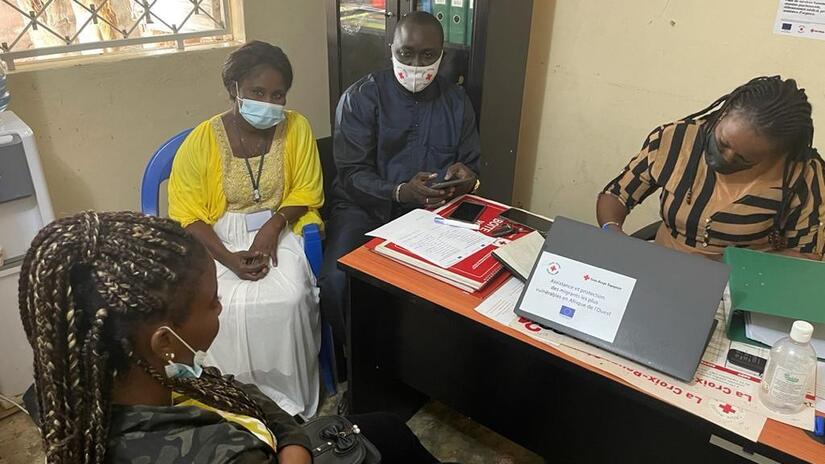 Assistance and protection of the most vulnerable migrants in West Africa 
Kolda is just one example of the more than 600 Humanitarian Service Points run by National Red Cross and Red Crescent Societies along the world's main migration routes. They are neutral spaces that provide a welcoming and safe environment for migrants to access essential services, regardless of their status and without fear of being detained or reported to the authorities.  
Since the launch of the Kolda HSP en 2020, wich includes other small posts in Tanaff, Salikégné, Diaobé and Pata, volunteers have welcomed and supported more than 1,500 migrants. 
It was set up as part of the 'Assistance and protection of the most vulnerable migrants in West Africa' project. Funded by the European Union, the project covers different busy migratory routes through Burkina Faso, Gambia, Mali, Niger and Senegal. In addition to the National Societies of these countries, the project also involves the IFRC, Spanish Red Cross, Danish Red Cross and Luxembourg Red Cross. 
-- 
For more information, visit our migration and displacement webpage to learn more about the IFRC's migration policies, programmes and operations