Francis Icabba left his home country of Sierra Leone, West Africa, in search of security and new opportunities. Little did he know back then that he would end up crossing entire continents and one of the most dangerous migration routes in the world to find a better life. 
His first stop was neighbouring Guinea, after which he crossed the Atlantic Ocean to Brazil. There, he found it difficult to settle in due to the language barrier, so he decided to continue his journey and head north.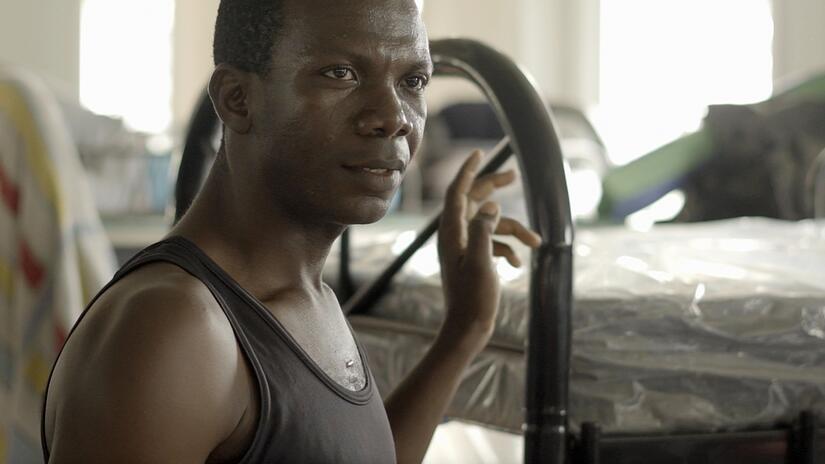 Photo: IFRC/Hermanos Corallo
It took Francis two months from the time he left Brazil to reach the Darien Gap: the thick, dense, and notoriously dangerous jungle separating Colombia from Panama.  
Once there, he embarked upon a six-day trek, prepared with cans of sardines, a small gas stove and some instant noodles to see him through. 
He was accompanied by two pregnant women, on a journey he describes as ''one of the most difficult things I have ever had to do in my life". 
They walked for twelve hours each day without food, as his supplies quickly ran out. The extreme humidity, suffocating heat and constant crossing of rivers and streams forced them to abandon their suitcases along the way. 
''The pregnant women we were with had given up. On the way we avoided snakes, rushing rivers and dangerously steep mountains. Everything is green. You have no sense of direction and no mobile signal. You just walk and walk. All the people there take the risk for a better life, but it is a road where hope is lost. I wouldn't advise anyone to go through the Darien Gap.''
The Darien Gap is one of the most dangerous migration routes in the world. Sadly, it is not uncommon for people to die on the route due to the treacherous environmental conditions. There is also a high risk of violence, sexual abuse, human trafficking and extortion by criminal gangs.  
Despite this, it is estimated that more than 400,000 people will cross the Darien by the end of 2023, based on current trends.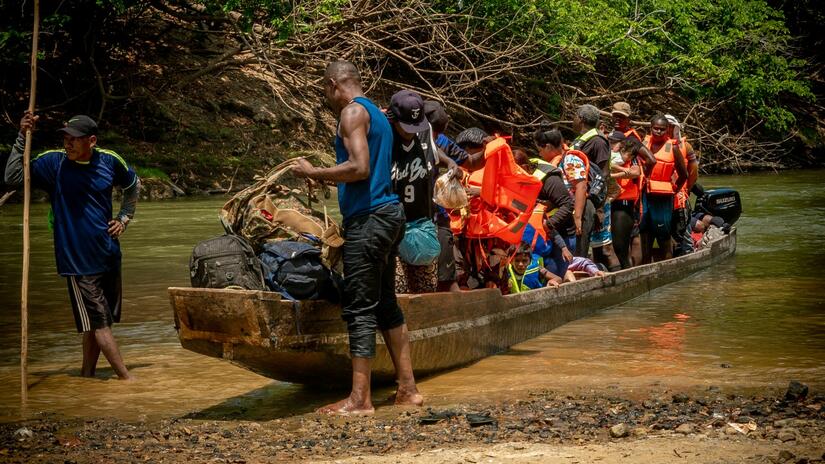 Photo: IFRC/Hermanos Corallo
People of more than 50 different nationalities have been recorded travelling through the Darien. The majority are from Venezuela, Haiti and Ecuador, but some come from as far away as India, Somalia, Cameroon and Sierra Leone.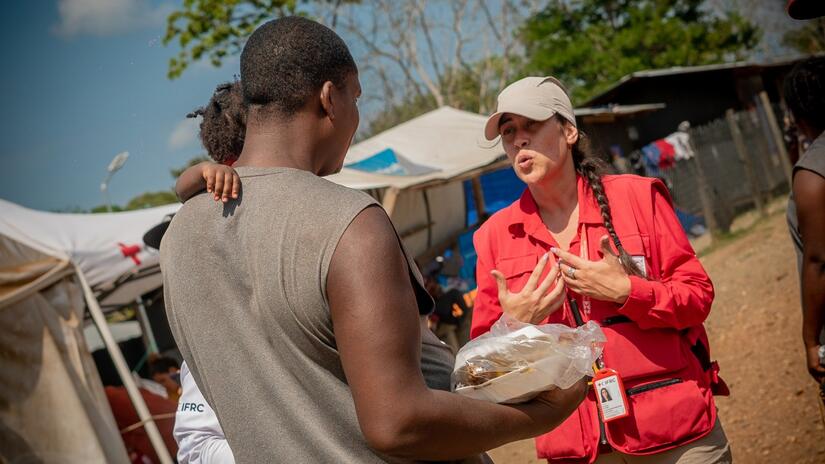 Photo: IFRC/Hermanos Corallo
People like Francis who make it through the Darien often arrive in very fragile physical and mental states. To help them recover, the Panamanian Red Cross runs reception centres where they provide first aid and essentials such as food, safe water, hygiene kits and clothes.  
''Arriving in Panama was one of the happiest moments of my life, it is very hard because I had to fight for it. The Red Cross was the first to help us and for me it was a blessing. In pursuit of our dream for a better life, we lost everything. So three meals a day, soap, a towel, a bath, being able to talk to someone or be cared for, that means everything.'' 
Red Cross volunteers also offer psychosocial support, as well as maternal and child health services to those who need them. And they can provide Restoring Family Links (RFL) services and WiFi, so migrants can let their families know where they are and that they are safe.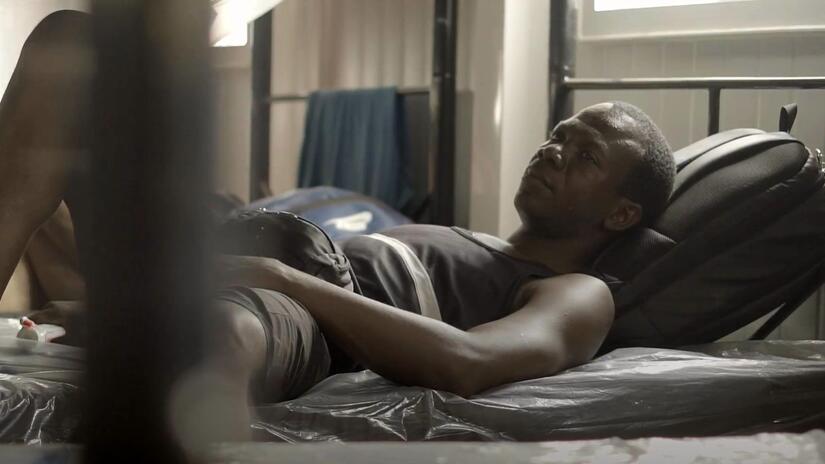 Photo: IFRC/Hermanos Corallo
For most migrants, the Darien isn't the end of their journey, but rather the start of a 5,470 kilometre journey northwards through six countries in Central and North America.  
But no matter who they are, or where they come from, people on the move in this region are not alone: they can continue to access similar support from Red Cross Societies, in the form of Humanitarian Service Points, every step of the way. 
--
Nearly 60,000 migrants like Francis received humanitarian assistance and protection from the IFRC network in 2022 thanks to our Programmatic Partnership with the European Union. 
Implemented by 24 National Red Cross and Red Crescent Societies around the world, including in Panama, Guatemala, Honduras, El Salvador and Ecuador in the Americas, the Partnership helps communities to reduce their risks and be better prepared for disasters and health emergencies. This includes protecting the safety, dignity and rights of people on the move.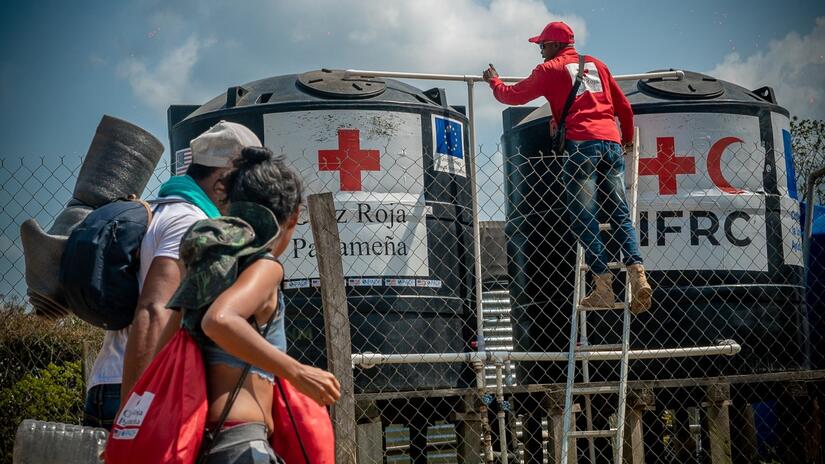 Photo: IFRC/Sebastian Corallo
--
More photos on this topic are available to view and download here.