"Yesterday I was told I'm an angel. That's why it's worth doing this job."
Alla Karapeichyk is a psychologist from Ukraine working at the Information Line of the Polish Red Cross, providing mental health and psychosocial support to people who call in.
Most of her callers are people from Ukraine who have not yet been able to adapt to their new circumstances. Many of them expected to come to Poland just for a couple of weeks or months, but now they've been away from home for over a year. They feel confused about their next steps in life and are looking for some guidance.
"By the time someone calls the Infoline, they already have a kind of solution in their mind for the problem. A well-timed, smart question from a mental health professional can help that solution take shape," Alla explains.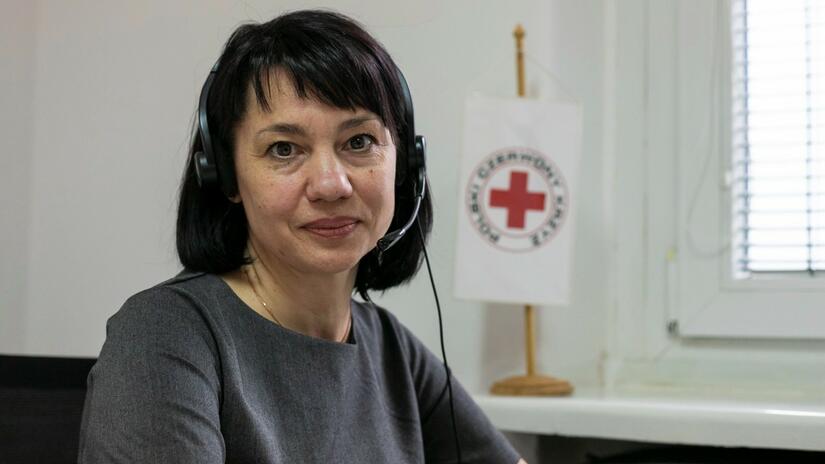 Christina from Kyiv is also a member of the team of seven operators at the Polish Red Cross Infoline. With her colleagues, she responds to an average of 300 calls per week, providing referrals to medical and public administration services.
"Sometimes people who call are so stressed that they cannot stop crying. We've been trained to talk to them in a way that helps reduce their stress. When they receive the information they need, they can finally relax," says Christina.
"I'm also far from home, so I feel the same way as the people who are calling us. I can absolutely understand their problems, and I'm glad to be able to help."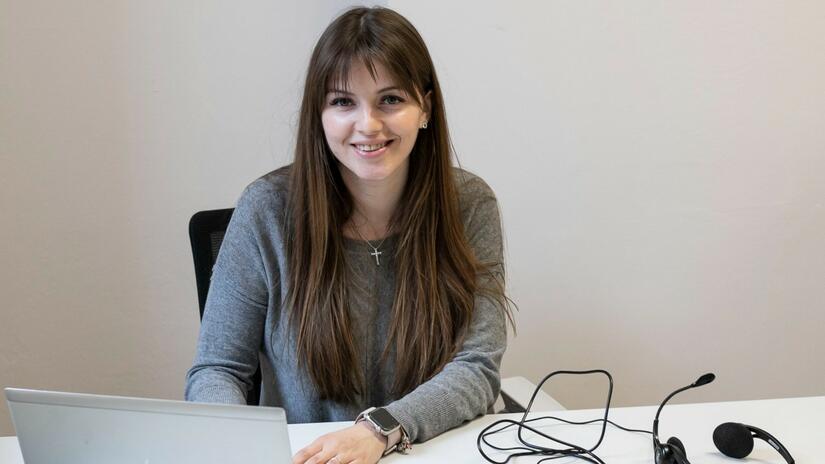 Both Alla and Christina have received training in Psychological First Aid thanks to the EU4Health project supported by the European Union, so that they can better respond to the psychological needs of people impacted by the armed conflict.
"Just as many other things in life, the situation in Ukraine is beyond our control. What we can change is our behaviour – we can influence our environment and have an impact on the people around us," concludes Alla.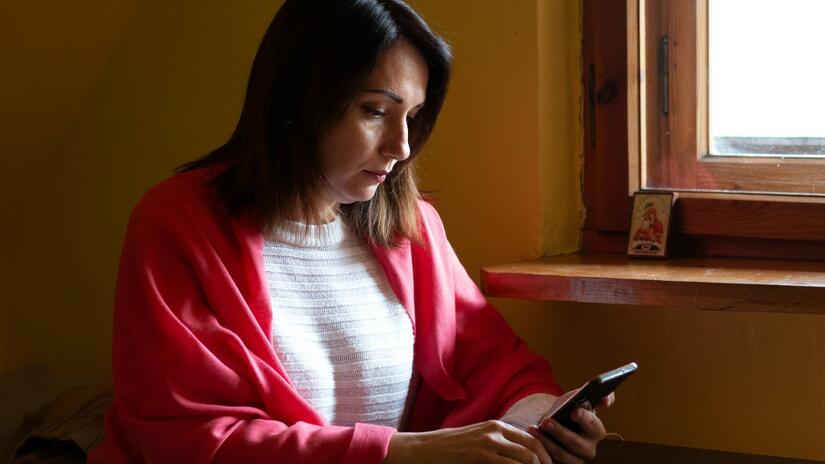 Photo: IFRC/Olena Lavrova
--
If you left Ukraine because of the current conflict and need support, you can contact the Polish Red Cross Infoline on +48 800 088 136 (from within Poland) or +48 221 520 620 (from abroad). The Infoline is open Monday to Friday from 09:00 to 17:00 CET.
About the EU4Health programme: National Red Cross Societies in Ukraine and 24 European Union (EU) / European Economic Area (EAA) countries joined forces to offer mental health and psychosocial support services to hundreds of thousands of people from Ukraine. Funded by the European Union and with technical assistance from the IFRC and the IFRC Psychosocial Centre, the project connects vulnerable people with mental health professionals and volunteers from the National Societies.
--
This article was produced with the financial support of the European Union. Its contents are the sole responsibility of the IFRC and do not necessarily reflect the views of the European Union.