Like many cities in the western part of Ukraine, the health system in Uzhhorod has been overwhelmed. Located near the border with Hungary and Slovakia, the city's population has increased dramatically with tens of thousands of people seeking refuge.
To help meet the growing medical needs of the new arrivals and relieve some of the pressure on local medical facilities, the Ukrainian Red Cross opened a temporary Health Centre in Uzhhorod with the support of IFRC and the Finnish Red Cross.
The centre offers consultation, treatment and medication free of charge for people in need. It's open to everyone, local community members and internally displaced people alike.
Medical specialists are assisting people of all ages with their health issues. There's an on-site pharmacist prescribing medications and a psychologist available for consultation and psychosocial support.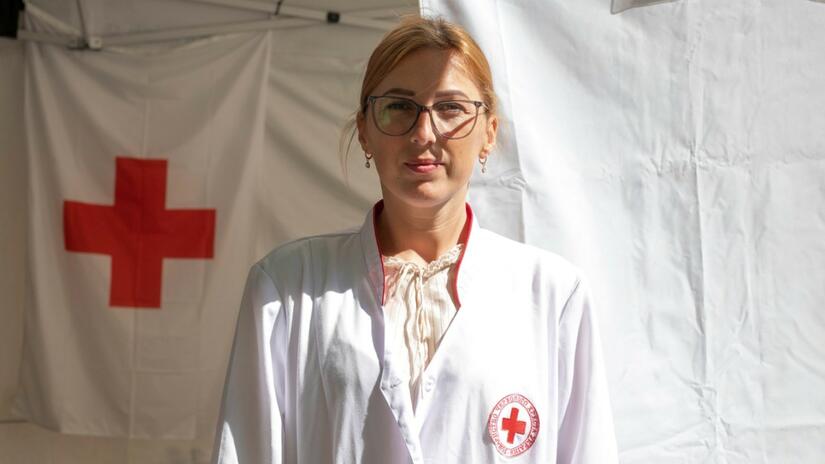 "Medications for the heart and blood pressure are the ones prescribed most often. People lived through stressful situations, and it affects their health," explains pharmacist Olesya Verbovska, who works there with her twin sister Oksana.
"People had to leave their homes in a hurry, so they couldn't bring their regular medication with them. They're grateful that the Red Cross provides medicine free of charge."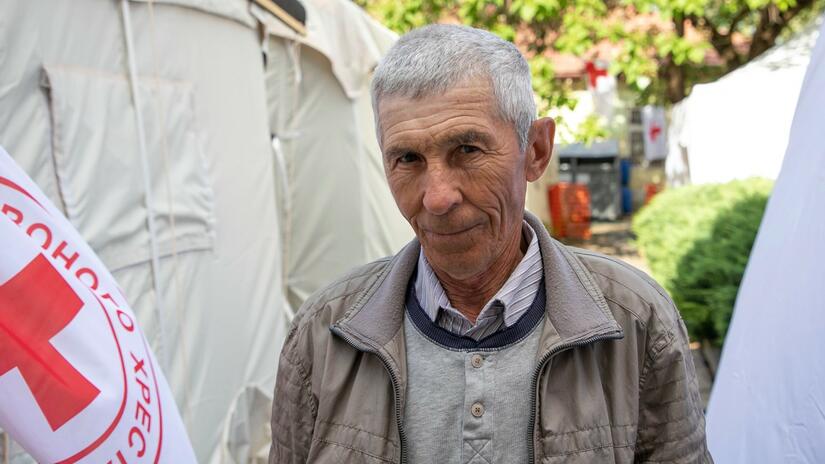 Many patients come from temporary shelters. One of them is 72-year-old Oleksandr Ivanovich from Luhansk who's staying at the local school. He came to the Health Centre for a blood test and ultrasound.
"The only thing I can say is thank you – I'm grateful to everyone who cares for us."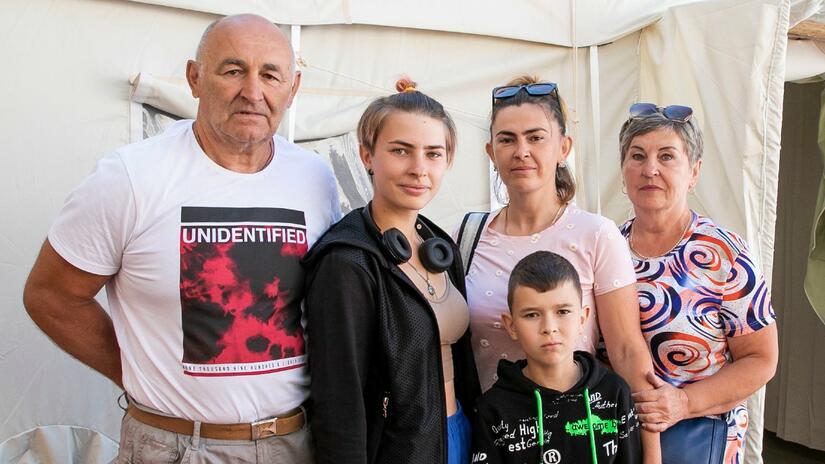 17-year-old Daryna from Donetsk visited the Red Cross Health Centre with her mother, grandparents and younger brother. Her family members are experiencing many health problems, including allergies and stomach pains. They heard about the health centre from other displaced people in town.
"It's great to have a hospital like this that helps people like us," Daryna said.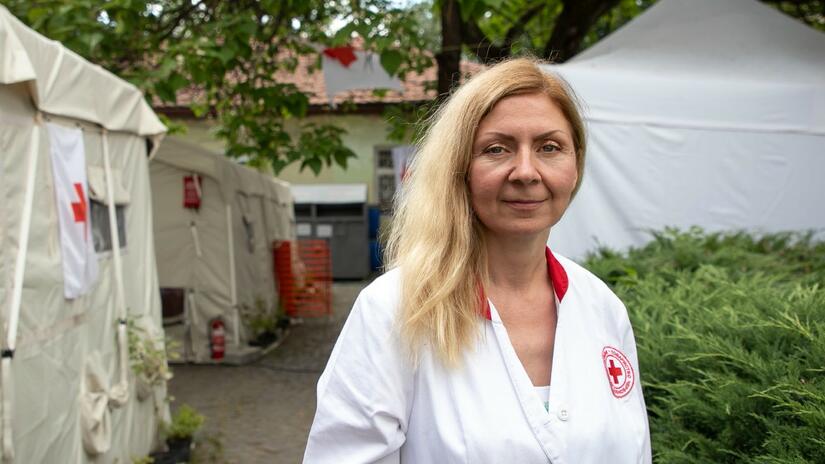 Some of the doctors and volunteers working at the Health Centre have also been affected by the conflict, like Dr. Nataliia Vasylivna, a family doctor from Donetsk.
"When patients are withdrawn, I tell them that I'm a displaced person just like them. This helps them relax and connect with me. After that, they speak more openly about their problems," she said.
She's seeing between 15 to 20 patients a day. Some of the most common conditions she is treating are heart diseases, high blood pressure and allergic reactions.
"Many patients are also showing signs of chronic stress and start crying as soon as they feel the sympathy from me," she adds.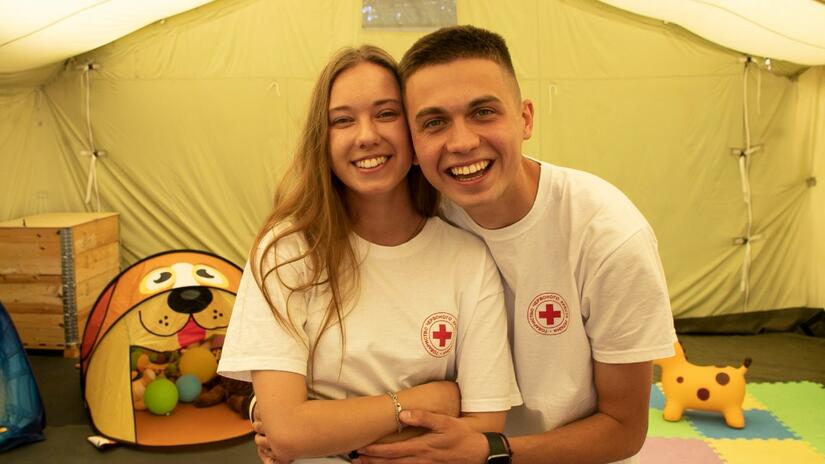 The health centre also provides psychosocial support six days a week, for adults and children alike. And two volunteers who are doing that can also relate to what patients are experiencing.
Daria from Odesa and Ostap from Kyiv both came to Uzhhorod fleeing from the conflict, and started volunteering for the Red Cross there. While helping people deal with their challenges, they got to know each other and have been a couple since May.
"We are never bored when we volunteer together. Working with kids can be difficult sometimes, but Ostap is always there to help me," Daria said.
"Daria is an extraordinary person, I have never met anyone like her. We both have a strong urge to help others, and it's much easier to do with someone you love," said Ostap.