Migration: our programmes
Around the world, our 192 Red Cross and Red Crescent Societies are a lifeline for vulnerable migrants and displaced people—whoever and wherever they are on their journeys.
We provide lots of different types of support to migrants and displaced people across the globe. Our support varies significantly between countries depending on local contexts and people's needs.
Our programmes and services include:
Food distribution in emergencies and food production support to communities once they have returned home
Providing supplies, tools and guidance on how to build and repair shelters
Distributing household and other essential supplies
Emergency water and sanitation programmes—including building and repairing water and sanitation systems in settings of large-scale displacement
Community engagement with migrants or displaced people to ensure our humanitarian response activities meet their needs
Providing trustworthy and accessible information to help people on the move make informed decisions and stay healthy and safe
Reuniting families through the Restoring Family Links programme, in collaboration with the International Committee of the Red Cross (ICRC)
Support to communities hosting migrants, including projects tackling anti-migrant sentiment and promoting social inclusion
Wide-ranging assistance in destination countries to help refugees and other newcomers adjust, find work (if permissible) and build new lives
For practical information and resources on supporting migrants and displaced people during COVID-19, visit our Global Disaster Preparedness Centre website.
Humanitarian Service Points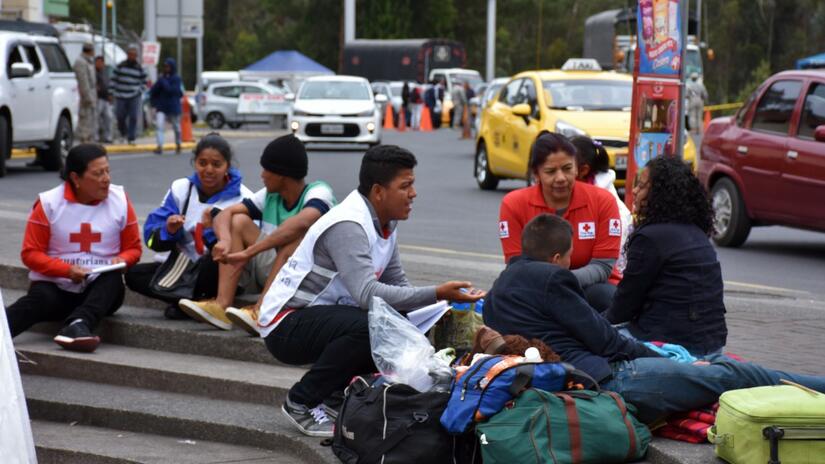 Photo: Ecuadorian Red Cross
Many people on the move struggle to access aid and face challenges getting the help they need. The IFRC is working with National Societies to set up Humanitarian Service Points along major migration routes. These are safe, welcoming and strategically located spaces where migrating and displaced people can access reliable support.
Run by Red Cross and Red Crescent volunteers and staff, Humanitarian Service Points offer a range of services including:
Food and water
Legal information
First aid
Sanitation facilities
Referring people with more urgent physical or mental health needs to other services
A route-based approach spanning Africa, Middle East and Europe
Humanitarian assistance and protection for people on the move
This new three-year programme focuses on the IFRC's humanitarian assistance to migrants, displaced people and host communities on the migration routes of greatest humanitarian concern spanning Africa, the Middle East and Europe. 
Emergency Social Safety Net (ESSN)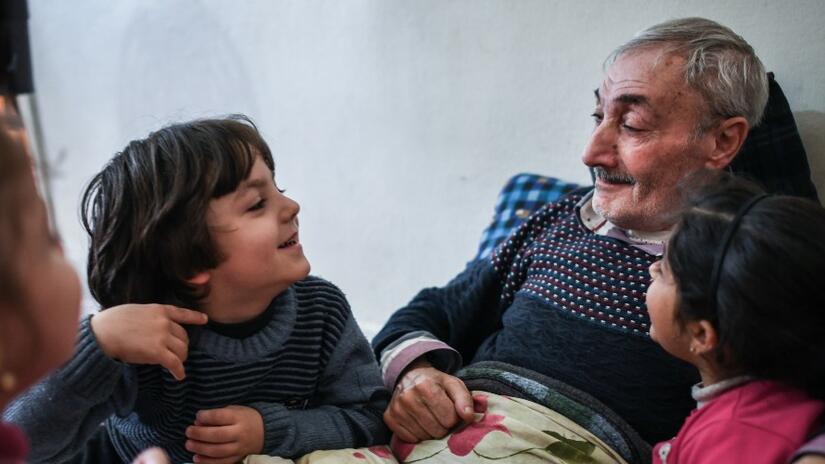 Photo: IFRC/Corrie Butler
Virtual Volunteer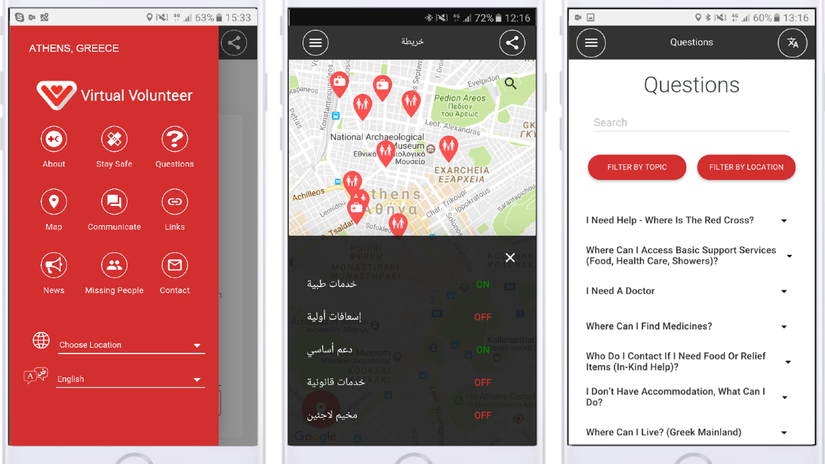 Rights of Migrants in Action (ROMIA)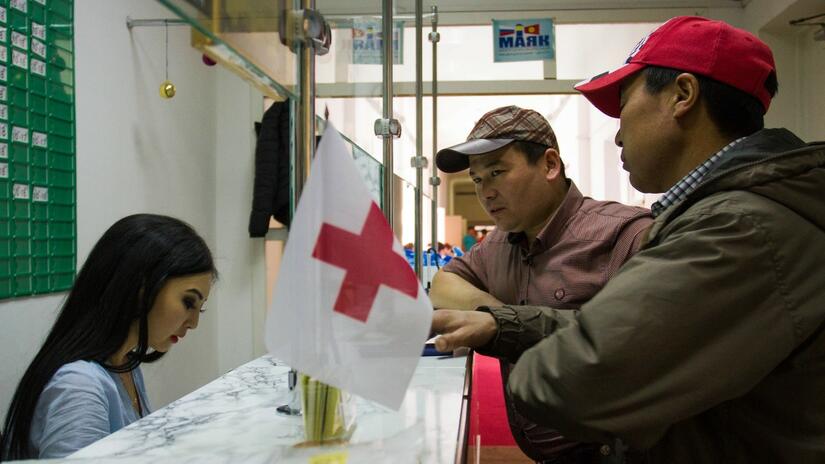 Photo: IFRC/Didor Sadulloev