Across the Horn of Africa, people are entering their sixth rainy season without rain.
For the last two and a half years the water that fills community water points, nourishes livestock, and grows vegetables, has not flowed. Surface water is gone and the sometimes green environment is dry and dusty.
The ongoing drought, paired with conflict and rising food prices, has led to food insecurity, displacement, and the death of livestock. This, in turn, affects people's livelihoods and health, and leads to malnutrition.
Across the country, Somali Red Crescent Society (SRCS) teams run static and mobile health clinics that serve rural and remote communities in hard to reach areas. These clinics provide basic health care and routine immunizations, as well as screening for malnutrition and providing nutritional support. The staff refer severe cases of malnutrition to larger medical centres and hospitals.
In recent months, Somali Red Crescent Society (SRCS) teams have reported seeing increasing numbers of children with malnutrition who need nutritional support.
Here are some of the families they've been helping.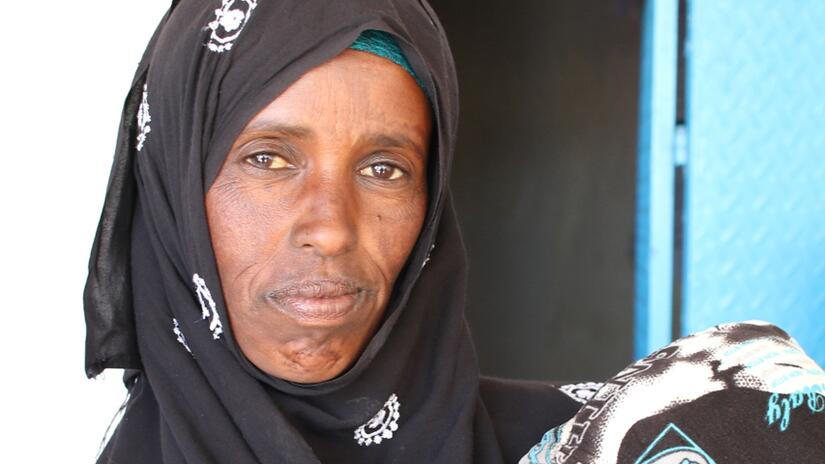 Basra Ahmed Cabdale, brought her children to a Somali Red Crescent Society clinic near Borama to be screened for malnutrition. Her daughter, 3-year-old Nimco Adbikadir Hassan, was found to be moderately malnourished.
Cabdale said that before the drought, her family would eat tomatoes and onions with sorghum and maize. They would also have milk and meat from their animals. However, without water, crops aren't growing, livestock is dying and they need to sell off their animals to buy food and necessities at the local market.
"Our biggest worry is the loss of our animals and the lack of food," she said. "It takes two hours [to walk to the water point] and we have to form a long queue to get it."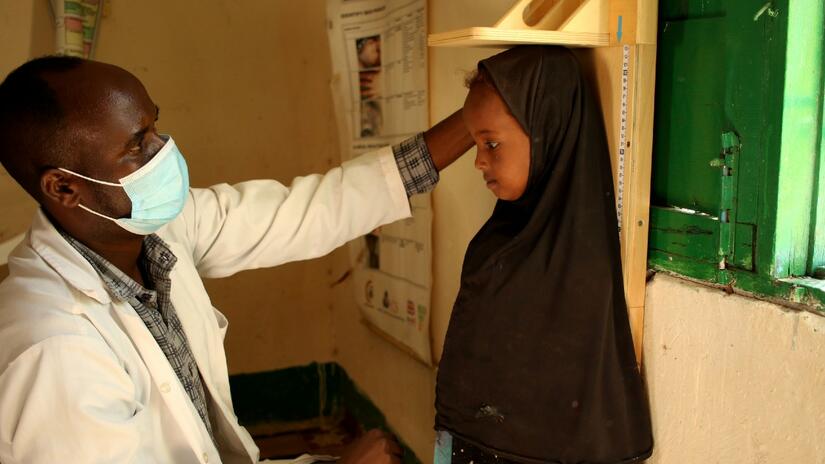 Halima Mohmoud Abah visited the Somali Red Crescent Society clinic in a village near Berbera with four of her children. She was worried about the weight of her baby and her daughter Mardiye Abdullahi Ali, 4. While Mardiye had her height, weight, and arm circumference measured, Halima talked about some of her concerns.
"There is a drought, water for livestock has been limited and there's not enough for crops," she said.
When Mardiye's results come in, she is borderline malnourished.
"I am worried for the health of the children," she said. "If it continues, it will result in bad things... death, of animals and humans."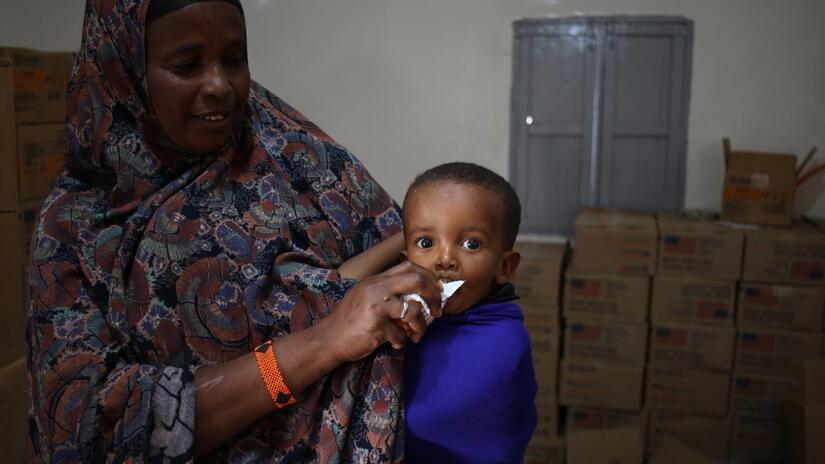 In the Somali Red Crescent Society clinic in Burao, the staff make sure all children who are acutely or moderately malnourished receive a high-calorie nutritional supplement – Plumpy'Sup or Plumpy'Nut.
Children like Maslah Yasin Usman get their first supplement in the clinic, and their mothers are given enough to take home.
His mother, Farhiya Abdi Ahmed, is one of many mothers who bring their children into this clinic in for screening.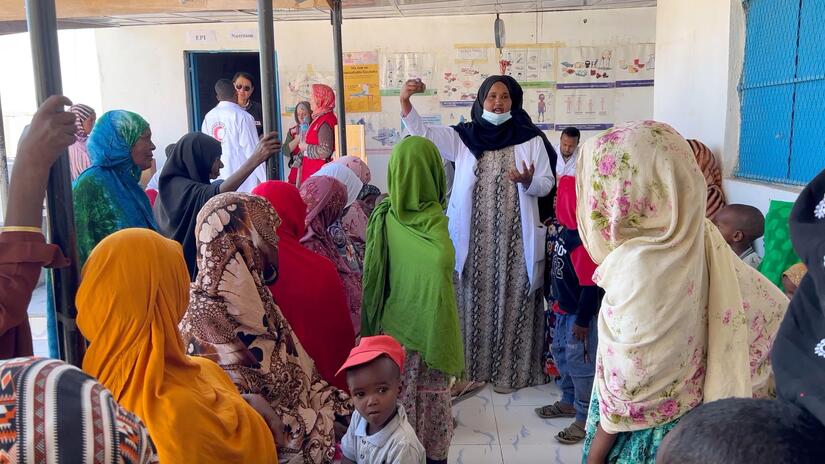 --
Somalia is one of many countries in Sub-Saharan Africa currently contending with one of the worst food crises in decades.
The IFRC is supporting National Red Cross and Red Crescent Societies in the region, including the Somali Red Crescent Society, to protect the lives, livelihoods and prospects of millions of people. Find out more about our Africa Hunger Crisis Appeal.